Class 2014, week 4
This week, recruits were treated to a trip to the Bergen County Law & Public Safety Institute (a.k.a., the Police and Fire Academy). At the academy, they first got in their PT workout with the instructors. They were taught and shown whats its like be in the Police Academy and train on the very grounds that their instructors graduated from, along with the thousands of other Police Officers in Bergen County, NJ.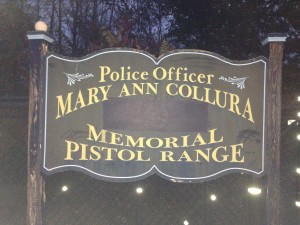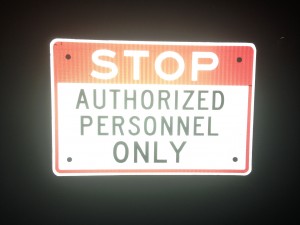 Recruits were then taken on a tour of the grounds where they were shown the pistol range where police officers qualify with their weapons and train in tactics for everyday police patrol. Lodi Police Officers happened to be there that day going through their semi-annual fires re-qualifications. Recruits were then showed a controlled burn at the Bergen County Fallen Firefighters Memorial Life Safety Complex, where all Firefighters get their training. They also learned the dangers of fire and what to do in case of a fire in their homes. The education continued with a tour of the Public Safety Operations Center, where communications are handled for police, fire & ems for numerous Bergen county towns, including Lodi.
---
Class 2014, week 3
Recruits continued to excel in their training and studies. After some motivating exercises, recruits learned about street smarts, protecting themselves from making a bad choice, and how poor decisions affect everyone, not just themselves. This lesson continues to build on the premise that good choices can help make the difference in a productive life.
After the lesson, recruits were taught about how police make motor vehicle stops, and the rules and reasons behind how it's done. Students asked many questions, and were eager to understand how it works and whats needed to ensure officer safety at all times. Lodi Officers demonstrated the various techniques and showed what a real motor vehicle stop looks like, up close.
Parent Resources:  If you would like to learn more about what your kids learned in this weeks class regarding street smarts and learn about other helpful ways to keep your child on the path to a safe and crime free life, please visit these helpful links. Keep the lesson going! 
Partnership for Drug Free Kids
---
Class 2014, week 2
A second successful week got underway Tuesday night at the Lodi Junior Police Academy. Recruits learned about teamwork, accomplishing goals as a unit, and taking responsibility for ones owns actions and choices.  Class instruction included lessons on drug awareness and club drugs, making the right choice when presented with the pressures of growing up and finding yourself in a position to do the right thing and protect yourself, and question and answer sessions about those topics. Recruits were very inquisitive and asked a lot of great questions. Then, they were treated to a demonstration by the Bergen County Police K-9 Unit.
Parent Resources:  If you would like to learn more about what your kids learned in this weeks class regarding drug facts and "club drugs", click here for resource information on this weeks topics. Be involved, help make your kids well informed and educated!
Click here – Video – Recruits doing "PT" as a unit
Bergen County K-9 Unit demonstration by Sgt. Donow & Officer Rivera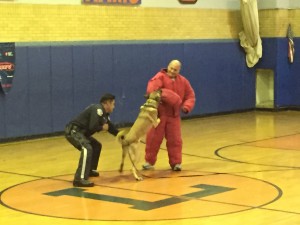 Click here – Slow motion video of "the bad guy" being pursued.
 Thank you Sgt. Donow, Officer Rivera, K9 Shango and K9 Sirus of the Bergen County Police Department K9 Unit for your help and service!
---
Lodi Police Department
Junior Police Academy
September 30, 2014
Class 2014 –  Being welcomed by Sgt. Mobilio, lead instructor, under the direction of Capt. Scorzetti,
Commander of the Lodi Police Community Policing Division.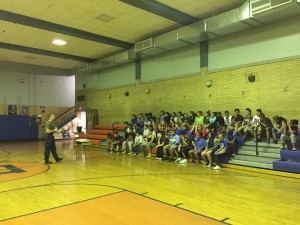 After being welcomed by Sgt. Mobilio and fellow Academy Instructors, the recruits were broken down into "Platoons" designated by shirt color. They were then given their notebooks and police dept. dog tags, unifying all members into the academy as a class. The class is run similar to a real Police Academy, but a scaled down version for our 7th graders. Each week a new subject will be covered such as drug awareness, and bullying etc. Recruits will also learn about the special services our community, as well as Bergen County, has to offer. Services include presentations by the Lodi Fire Department, Lodi Ambulance Corps., and the Bergen County Police.
(see photos below of the presentation made by our Lodi Fire Department members).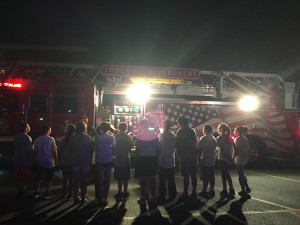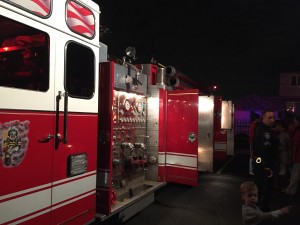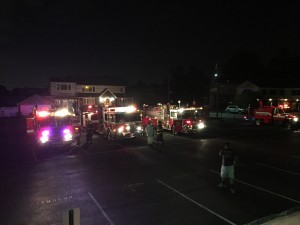 Lodi Fire Dept. Truck 1 / Ladder 613 Demo
Check back each week for updates and experiences from our newest recruits.!
---
To view a video of the NJSP Helicopter landing at the school (2011) , click on the link below.