Welcome to the Lodi Police Department's Internet home….
Lodi Police recommended for Accreditation by the N.J. Chiefs of Police Association
Thanks to the hard work and dedication of the men and women of the Lodi Police Department, this agency has been recommended for accreditation by the N.J. Chiefs of Police Association. Our on-site assessment was done on November 22nd 2015. Assessors from the Chief's Association were at our headquarters inspecting all aspects of our department rules, regulations, protocols & investigation techniques.  We are pleased to have this bestowed on us. This accreditation signifies that the Lodi Police Department employs the latest technology, follows the rules & regulations set forth by the Chief of Police as well as the N.J. Attorney General guidelines and laws of N.J.
---
Free gun locks available to residents
In an effort to promote awareness and child safety, the Lodi Police Department is giving away free gun locks to any Lodi resident with proper identification showing your Lodi address. In addition, gun locks can be obtained when you pick up your permit to purchase a firearm.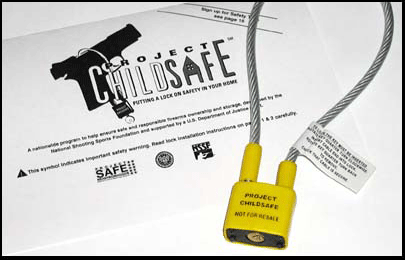 Please see Records Division personnel to obtain your free gun lock.
The Records Division is open Monday through Friday from 8:30 a.m. to 4:00 p.m. Locks can also be obtained on certain late nights at our records division. Please call to find out when these nights are, as they coincide with evening Municipal Court sessions, 973-473-7600, option 5. 
These locks are provided through Project Childsafe
Keep your kids, and entire family safe with a free gun lock. Thank you PO Delmonaco for bringing this service back to the community!
---
Did you know that most infant and child car seats are incorrectly installed?
If you have any questions, concerns, or would like to schedule a car seat installation or inspection, contact PO Dominic Miller from our Traffic Division for an appointment. PO Miller has been trained and certified as a car seat installation technician by the New Jersey State Police through Safekids Worldwide, and can assist you in keeping your family safe. Visit our Traffic Division web page for more information and to schedule an appointment.

---
Effective July 1st 2015, Records/Central Services Division will no longer accept cash payments for services. (i.e. accident reports, OPRA requests, gun permits etc.)
Acceptable forms of payment are check or money order.